Ok ok, I know I have been a VERY bad blogger as of late. I'm so sorry - I have big news and a super giveaway to make up for it though!!
So my news is.. I GOT MARRIED!!! This sort of explains the lack of posting before and after the wedding, but I am back and I have lots and lots of posts lined up for you all.
So to kick off, I have a fantastic giveaway for my lovely readers. I love flicking through a good magazine. I can catch up on a little bit of celeb gossip (guilty pleasure), check out upcoming trends and take inspiration for myself and for my blog. I am also a huge blog reader and what could be better than being able to read your favourite blogs and favourite magazine both from your smartphone or tablet?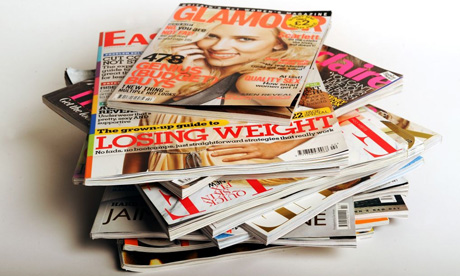 Now if you haven't heard of Zinio before, they are the world's largest online newstand and they offer a massive range of magazine titles including Glamour, Cosmopolitan, Vogue and Men's Health (for my undercover male readers).
Zinio s

howcase over 5,000 digital magazines on its digital newsstand with readers in more than 200 countries.
They provide a service which is easy, convenient and paper free (no trees being cut down here!) You can access thousands of articles via your android phone, iPad, iPhone and laptops.
Zinio have some great offers available currently (click
here
):
And until 30 April save an extra 50% off over 100 participating titles (click
here
) :
Here is where it really gets exciting. Zinio have kindly offered me and NINE of my lovely readers subscription to the magazine of your choice! You can have a look at the list of titles available
here
and you can choose absolutely any of them!
All you have to do to enter this fabulous giveaway is to be a follower of my blog - it's that simple! No card details required, just your name and an email address :)
a Rafflecopter giveaway
Numera x